UPCOMING PUBLIC PERFORMANCES & EVENTS BY MARJAN
March 25th, 2017 — The Rhythm of the World 2017
Marjan, Mystical Hips Dance Troupe and an array of other artists from different cultures will transport you around the world through music and dance
Where: Randall University (formerly Hillsdale Free Will Baptist College)
3701 I-35 Service Road, Moore, OK 73160
When: Doors open at 7pm, show begins at 7:30pm
Pre-sale: $10 per person, $15 at the door, 5 and under are FREE
For ticket information click here!

No other public performancces are scheduled at this time.
Please check back later or email Marjan to be included in her mailing list!
--------------------------------------------------
THANK YOU!
I am extremely grateful for all my friends and fans who came out to support me at the Mango's Bellydance Contest. I couldn't have done it without you!
Much love to all! ~ Marjan :)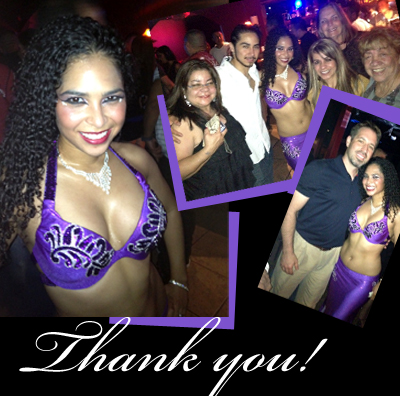 Tori's Zumba meets Bellydance event was a blast!
Thank you Tori and all the Calvary Baptist Church ladies for attending the event. I thoroughly enjoyed myself and hope you too had fun while getting a great workout! Keep partying, Zumba style! :)